Ready to join the Wellthy Couples Movement? The program that:
Puts couples on the same page personally and financially
Turns your new time together into fun and active events
Makes it easy to talk about money, adult kids, aging parents, sex and more.
Helps avoid wasting the first and most valuable years of retirement trying to figure it out on our own


Membership into this exclusive group is easy. Just forget everything you have been told about retirement for the last 30 or 40 years. Seriously, throw it all out the window. It's old, outdated and damaging to your relationship... and future.
Traditional retirement planning backs couples into a retirement lifestyle that is not only limiting and often lopsided to only benefit one spouse, but is also almost completely left brain dominated and lacks creativity. Seriously, retirement doesn't take place on paper… and designing your retirement lifestyle based on a series of financial calculations alone can be a recipe for a difficult transition and unfulfilling relationship.
Traditional retirement is seriously flawed and Wellthy Couples recognize it and are doing something different about it. They want a plan and approach that maximizes both partners wants, desires, feelings and strengths.
Wellthy Couples are willing to venture off the traditional path in order to expand the retirement horizon because they know it will lead to very different conversations and results. Discussions that are not only more fun, creative, and personal but also more meaningful.
It means infusing your life with new steps and actions now… because great personal stories and family legacies aren't created by following the same route as everyone else. They are blazed by going instead where there is no path and leaving a trail for others to follow.
Our Wellthy Couples Program follows a simple 3 step formula:
Identify
Fortify
Unify
In session one, we put the retirement planning process in the correct order by focusing exclusively on you! With a live webinar and a series of guides and follow up tools we create the time and space for you to write down your own thoughts, ideas, perceptions, and ideal plans for retirement.
It's an eye opening session tht will leave you feeling amazed for a few reasons. It's the first time an industry expert guides you through a time-tested and proven process that helps you to look beyond the dollars and cents.
There is absolutely nothing financaial in this first session because we know that money won't matter if either of you aren't happy or engaged on a personal level. Once we have your personal plans identified, we help you bring your individual thoughts and feelings together as one unit.
This is one of my favorite parts because the best legacy you can both create for your family is a healthy and happy you. The biggest challenges that couples face in retirement aren't financial - they're personal. By taking some time to focus on "You" the program brings you back to center and puts both of you in the right frame of mind to share and learn from each other.
In session two, we cover the financial end of retirement planning by simplifying retirement planning math, resources, and investment vehicles. We answer all the tough questions including hot topics like, should you pay off the house, when to take Social Security, how to generate the most income without locking it up in CDs or annuities, and more. We even give you access to free tools that may save you thousands of dollars in traditional planning fees.
In session three, we solidify I personal talk with you and your spouse, and together, we develop concrete tools and plans to make sure you're on the same page and stay that way. You walk away feeling closer, empowered, and Wellthy!
Here is what is included in the Wellthy Couples Program:
Weeks 1 & 2 Are Live Webinars With Other Couples
Session 1 Retire Well: Fun and creative approach to retirement that focuses on planning for the everyday life aspects of it. Learn how to make your retirement a time of life that is truly meaningful, answer the three most powerful retirement questions that will change it forever, re-invent yourself, prepare for important conversations to strengthen your relationships, and develop wellness habits for your body, mind, and spirit.
Next class: Wed Feb 1, 7:30-9:30 pm EST (Sessions available for replay if you miss one)
Includes one-year subscription to Retirement Wellness Newsletter and digital copy of Naked Retirement: Creating A Happy, Healthy, & Connected Retirement
Bonus 3 Free Digital Guides:
Seven Retirement Questions You're Afraid To Ask
The Truth About Part-time Work and Volunteering
The Retirement Secret No One Is Telling You About
Session 2 Do-It-Together Retirement Planning: Learn how to select and monitor a variety of investments including stocks, bonds, mutual funds and annuities. FREE retirement planning resources to help you answer questions like how much do I need to have saved to retire, how much can I withdrawal each year, and should I pay off my house to name a few. Discover what to look for in a financial advisor and how to establish investment goals as well as guidelines for when to get into the market and when to take profits.
Next class: Wed Feb 1, 7:30-9:30 pm EST (Sessions available for replay if you miss one)
Includes free retirement planning tools and a complimentary portfolio X-ray and stress test (value $500)
Bonus 3 Free Digital Guides:
The Birds and The Fees
8 Wall Street Words & Concepts Every Retiree Needs To Know
Unlocking Retirement Income Secrets
Session 3 One-hour Couples Coaching: This session is what every couples wants and needs. We discuss your answers to the worksheets in session one and two and develop a plan that works for both if you. This one-on-one coaching session is scheduled after session 2 and at a time that is convenient for both of you.
Includes free digital copy of Exploring the Edges Of Retirement.
Bonus Free Guides & Library Access:
Starting A Business For Retirement Income
Hedging Against Retirements Biggest Fears
Access To Our "Retirement Well" Article Library
The total cost for the program is normally $1,195 but we are discounting the first 10 couples for September's session for only $795 per couple – savings of $400 (or more than 30%). Act now and save!
The Wellthy Couples Program
Puts couples on the same page personally and financially
Turns all that extra time together in retirement into fun and active events
Makes it easy to talk about money, adult kids, aging parents, sex and more
Helps avoid wasting the first and most valuable years trying to figure it out
I'm looking forward to helping you join the movement of Wellthy Couples!
Still have question or want to talk to me personally about the program? Please fill-out the form below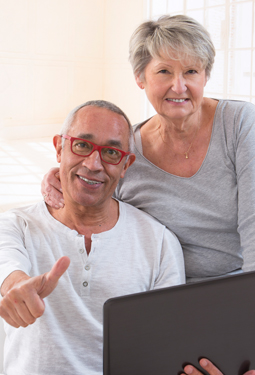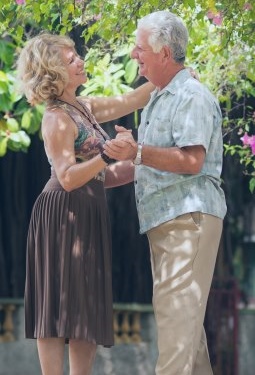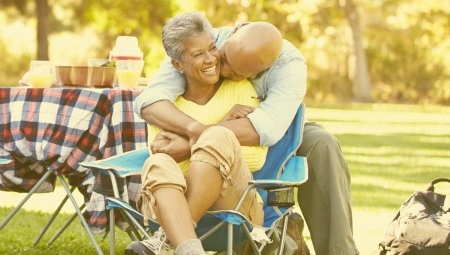 About Robert Laura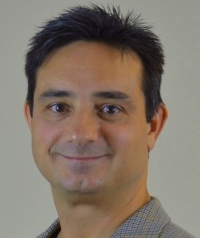 Robert Laura is the Retirement Activist who is committed to changing the way people think about and prepare for every aspect of retirement. His nationally syndicated columns at Forbes.com and Financial Advisor magazine reflect his ground breaking efforts to challenge the status quo of traditional retirement planning.

As a former social worker and certified personal trainer turned money manager and author, he has found that retirement is among the most fascinating, yet least understood, phases of life. Through interviews with celebrities, professional athletes, entertainers, leading experts, and his own clients, he's develop a powerful message to tackle the mental, social, spiritual, and financial aspects of retirement. His objective is simple: to help people create a no-regrets retirement plan.

As the RETIREMENT ACTIVIST, Robert founded RetirementProject.org and authored Naked Retirement, as well as a number of guides to help individuals succeed in this next chapter of life. In addition to his own writings, he frequently appears in major business media such as Wall Street Journal, CNBC, and Investor's Business Daily, Yahoo Finance, The Street, and more.

Robert's charismatic and humorous style allows his audiences to get educated in an entertaining way as he creates a memorable experience that touches both the mind and heart. With thought-provoking insights, vivid stories, and a frequent dose of humor, he reaches audiences in a way they do not forget.

Robert is married to his amazing wife Amie, and together they have a blended family with four children; Connor 11, Ava 10 Lucas 9, and Drake 8.